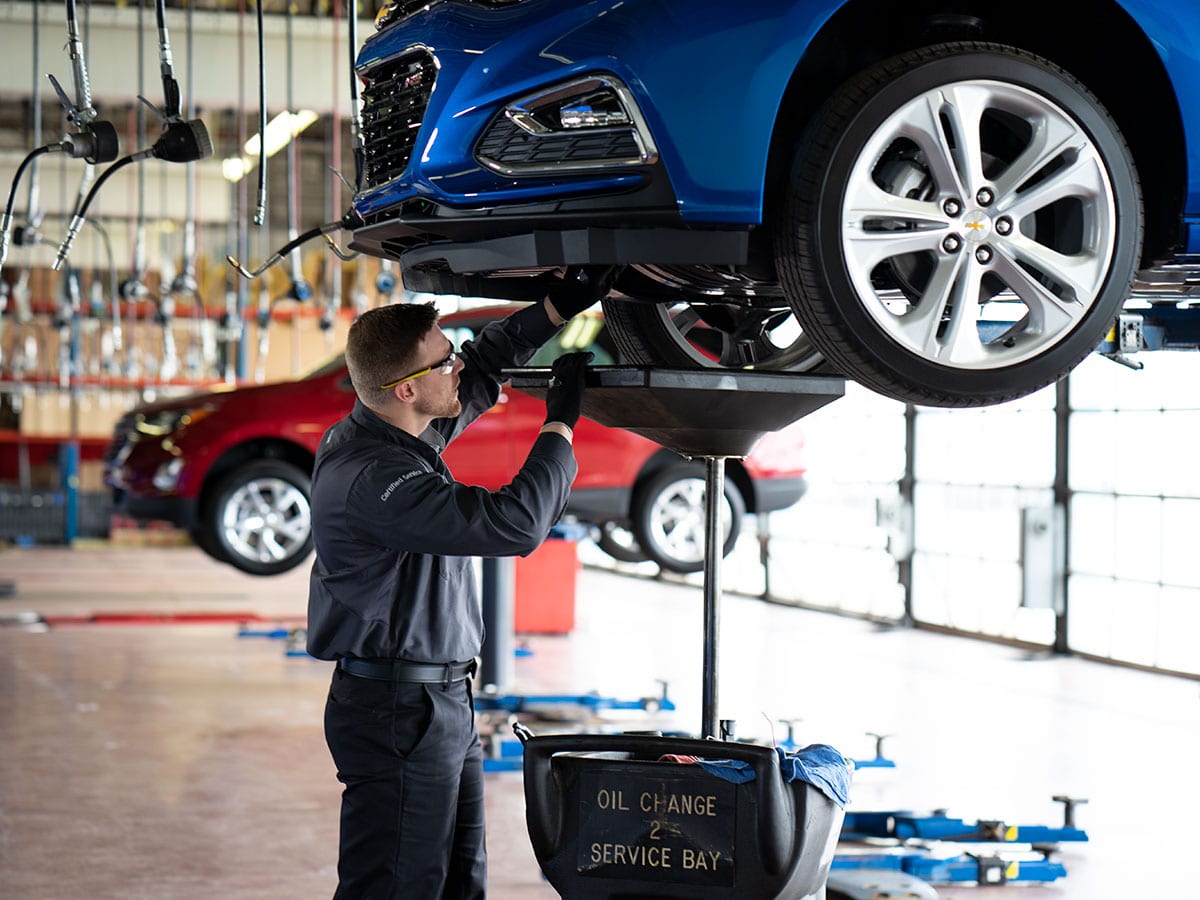 Chevrolet Oil Changes
Looking to give your car some TLC or maybe you just notice your check oil light is on? Swing by Performance Chevrolet in Elkins, WV today for conventional, semi-synthetic, full-synthetic and diesel oil changes.
Types of oil changes available
Conventional oil change - For older cars that rely on conventional oil, it's important to stick to it. Why? Because new synthetic oil, due to the compounds that make it what it is, it can cause cracks in the engine if used. Other benefits of conventional oil changes include:

The least expensive option
Can be used on nearly any car
Easier to find when doing at-home oil changes

Synthetic oil changes

Semi-Synthetic - semi-synthetic oil changes are on the more budget-friendly side of the synthetic oil changes, but are more expensive than conventional. This is for modern-day cars and last up to 6,000 miles before needing an oil change
Full-Synthetic - full-synthetic oil changes are on the more expensive end of the synthetic spectrum. This oil is best for higher-end cars that demand more taxing performance and can last up to 10,000 miles before needing a change.

Diesel oil change - diesel oil changes are for of course, diesel engines on cars, trucks and SUVs. These are the most recommended to withstand the high demand of performance and efficiency needed.
Here Are Some Common Questions About Oil Changes We Get
How important is an oil change? - To start, it's important to understand what the oil does. The oil acts as a lubricant for your engine to make sure nothing rubs together and absorbs heat so the internal parts of your car don't overheat or rub together and break down.
How do I know which oil I need? - We can help you. Most cars, unless they are a high-speed performance car or an older one with lower mileage, your car will likely need a semi-synthetic oil change (We will go into detail about the different kinds of oil later). We always recommend consulting your owner's manual for specifics here.
How often to have your oil changed? - The old school rule of thumb is every 3,000 miles, which is largely outdated unless you need a conventional oil change. Most cars will need an oil change at least once every 6,000 miles.
Schedule an Oil Change Service at Performance Chevrolet
Is your check engine or oil light on? Bring your vehicle in to see Performance Chevrolet where we will perform a free multi-point inspection and oil change to get your car back on the road safely. Clean and full oil not only impacts the overall performance of your car, but also keeps it healthy and running to prevent unanticipated breakdowns. Call us to schedule your quick appointment with us today!
Schedule Service
Performance Chevrolet Service Department Amenities
Certified Chevrolet Technicians
State-of-the-art Facility
Comfortable Waiting Lounge
High-Speed Wi-Fi
Beverages & Snacks
Friendly Staff
Performance Chevrolet

3222 BEVERLY PIKE
ELKINS, WV 26241